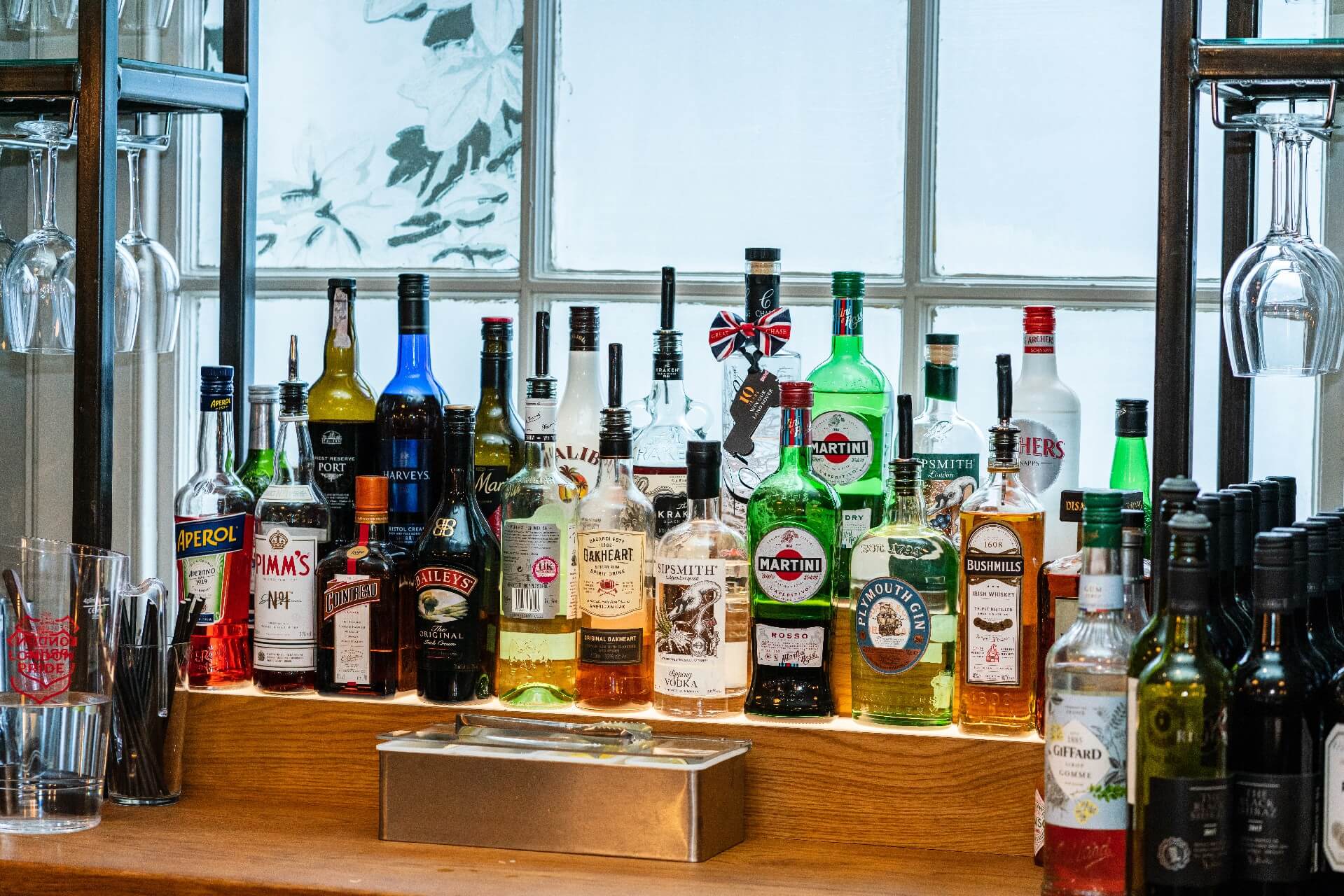 Fancy a pint before the commute home? You've come to the right place. We offer no fewer than 11 different keg beers, ciders, stouts and lagers, and eight different cask ales too.
Our classic Fuller's trio of London Pride, ESB and Oliver's Island is always available, while our other cask lines change by the week - just one of the reasons we won CAMRA's Pub of the Year for West London.
But while we're known for the exceptional quality of our ales, there's more to The Mad Bishop and Bear than just great beer.
We have an exclusive, hand-picked wine list, including a good selection of wines by the glass, plus premium spirits and soft drinks. We make a great cup of coffee too, with Fuller's own delicious Brewer's Street blend.
Drink at The Mad Bishop & Bear
Opening Times
| Day | Opening Time | Second opening Time |
| --- | --- | --- |
| Monday | | 09:00 - 22:00 |
| Tuesday | | 09:00 - 22:00 |
| Wednesday | | 09:00 - 22:00 |
| Thursday | | 09:00 - 22:30 |
| Friday | | 08:00 - 22:30 |
| Saturday | | 08:00 - 22:30 |
| Sunday | | 09:00 - 21:00 |
Seasonal Opening Times
Seasonal Opening Times

| Day | Opening Time | Second opening Time |
| --- | --- | --- |
| Xmas Eve Eve :) | 09:00 - 21:00 | |
| 24 Dec 2023 | Closed | |
| 25 Dec 2023 | Closed | |
| 26 Dec 2023 | Closed | |
| 27 Dec 2023 | Closed | |
| 28 Dec 2023 | 09:00 - 21:00 | |
| 29 Dec 2023 | 09:00 - 21:00 | |
| 30 Dec 2023 | 09:00 - 21:00 | |
| NYE | 09:00 - 19:00 | |
| NYD | 10:00 - 21:00 | |
| 02 Jan 2024 | 09:00 - 21:00 | |
Food Times
| Day | Opening Time | Second opening Time |
| --- | --- | --- |
| Monday | | 09:00 - 21:00 |
| Tuesday | | 09:00 - 21:00 |
| Wednesday | | 09:00 - 21:00 |
| Thursday | | 09:00 - 21:00 |
| Friday | | 08:00 - 21:00 |
| Saturday | | 08:00 - 21:00 |
| Sunday | | 09:00 - 20:00 |